Press Felt In Paper Making Line
---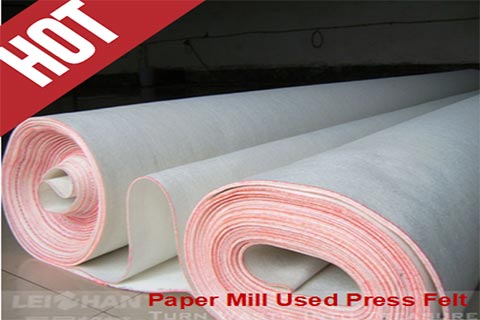 Press Felt mainly used to prevent traces on the roll grooves and holes, and even eliminate pressure changes in
the nip, ensure uniform pressure distribution and excellent dewatering effect, absorb vibration in the press, provide a smooth surface for the paper web and pass Press section.
Press felt plays an important role in the final quality of the cardboard and paper produced. Leizhan's press felt has excellent machine running performance. The paper has a high dry content after the press section is broken, and it starts quickly without traces, and significantly improves the performance of the paper.
Every part of the paper machine can not be ignored in the papermaking process. Advanced equipment can improve production efficiency and save costs.  If you have an interest about Press Felt, please free to email me. Email: wastepapermachine@gmail.com.