DD Series Double Disc Refiner
---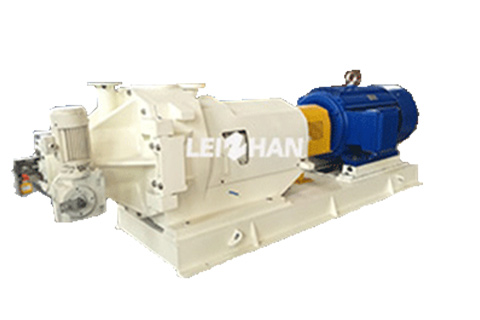 DD Series Double Disc Refiner is a refining equipment. The double disc grinding machine is suitable for continuous beating of chemical wood pulp, mechanical pulp, waste pulp, suitable for slurry concentration of 2-5%.
Application and Feature
The double disc refining equipment is equipped with automatic control system, to achieve constant energy consumption or constant power to beat, beating stability.
Double disc grinding machine is a continuous beating equipment. According to the requirements of beating process, one or more sets can be connected in series or in parallel.
This double disc fiberizer has the advantages of compact structure, less land, high efficiency, low power consumption, strong adaptability, simple operation, flexible adjustment and convenient maintenance. The double disc refiner is a ideal continuous beating equipment.
Working Principle
The principle of the structure: Double disc refiner is composed of the pulp chamber, transmission mechanism, the base, motor and so on. Changing different grinding tooth abrasive disc, to meet various requirements of pulp beating.
Slurry enters into the grinding zone center through two pulp inlet pipes. Under centrifugal force and slurry pressure, slurry passes through grinding zone, and finishes the beating process by the rubbing extrusion of the toothed disc.
Main Specification
Type
DD550
DD600
DD660
Diameter of plate(mm)
Φ550
Φ600
Φ660
Product capacity(t/d)
10-100
12-150
15-200
Concentration(%)
3-5
Motor power(Kw)
160-250
185-315
220-500
Capacities vary depending on feed size, feed rate, operating conditions, desired product output, characteristics of feed material, and equipment configuration
Download complete technical literature [PDF]