ZNS Series M.C. Pressure Screen
---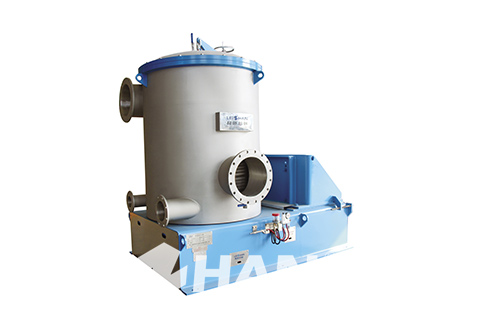 Application
ZNS Series M.C. Pressure Screen, the outflow pressure screen for pulp and paper machine is mainly used for coarse and fine screening of various waste paper pulp. This Mid Consistency Pressure Screen is a kind of advanced pulp screening equipment in modern world. It is a new generation of pulp pressure screen developed by Zhengzhou Leizhan, absorbing the international advanced technology. Compared with the general Low Concentration Pressure Screen, the Mid Consistency Pressure Screen has the advantages of strong adaptability, energy saving, water saving and high production efficiency.
Structure Features
Double Mechanical Seal from American brand safeguards the bearing from Japan. Seal water flow automatic detection alarm device makes sure the system runs safety. Interlock system enables the service life of equipment.
European standard pulleys. Automatic oil injection made from Korea and pressure water alarm device from from Finland, sensor from Germany. Convenient disassembly and assembly, less lose of fiber. It can reduces the amount of water cycle and system energy consumption.
Various rotor pieces, efficient and energy-saving.
Weir plate structure, overflow pulp feed, reduce heavy impurities wear sieve drum.
Heavy impurities discharge pipe ensures the screen basket runs safely.
Manual argon arc welding, perfect welding seam.
Main Specification
Model
ZNS0.3
ZNS0.6
ZNS0.9
ZNS1.2
ZNS1.5
Screen area
0.3
0.6
0.9
1.2
1.5
screen hole size
φ1.6-3.5mm
production capacity t/d
50-80
90-160
135-250
180-320
200-380
inlet pulp consistency
1-4%
motor power(kw)
22-55
30-75
37-90
45-110
55-132
Model
ZNS2
ZNS2.5
ZNS3
ZNS4
ZNS6
Screen area
2
2.5
3
4
6
screen hole size
φ1.6-3.5mm
production capacity t/d
260-500
300-600
400-700
500-1000
800-1500
inlet pulp consistency
1-4%
motor power(kw)
75-160
90-200
90-220
132-280
250-400
Capacities vary depending on feed size, feed rate, operating conditions, desired product output, characteristics of feed material, and equipment configuration
Download complete technical literature [PDF]