ZSK Series Vibrating Screen
---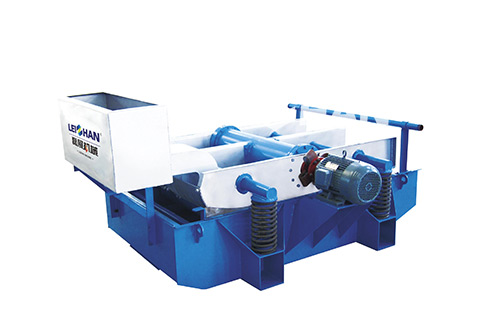 ZSK Series Vibrating Screen, the impurity removal machine in pulp tailing processing is used for screening and removing various impurities in pulp suspension.
Application& Features
Device equipped with feeding diluted steady slurry box; Inlet pulp concentration flow is stable.
Sieve plate bottom has gas sealing design, with self-cleaning function.
Eccentric rotor under excitation device, safe and durable.
Screen area equipped with water spray device, which is benefical to fiber recycling.
Low power consumption, simple operation, easy maintenance.
Main Specification
Type
ZSK1
ZSK2
ZSK3
Area of Screen (m2)
1
2
3
Product Capacity of  Hole screen (t/d)
7.5-25
12-50
25-75
Product Capacity of Gap Screen (t/d)
3.5-75
7-15
11-25
Input Pulp Concentration of Hole screen (%)
1.0-1.5
Input Pulp Concentration of  Gap Screen (%)
0.5-0.8
Motor power (Kw)
2.2
3-7
4
Capacities vary depending on feed size, feed rate, operating conditions, desired product output, characteristics of feed material, and equipment configuration
Download complete technical literature [PDF]