ZFM Flotation Deinking Machine
---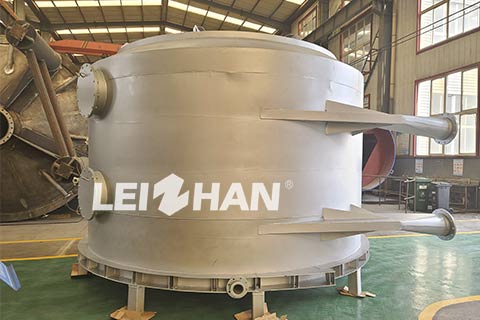 Application& Features
ZFM Flotation Deinking Machine is mainly applied to deink recycled pulp. The flotation deinking pulp cell can effectively remove the ink, light impurities and stickies, etc.
High effcient flotation, high consistency scum, less fiber loss.
Easy maintenance, low power consumption, low operation cost.
Only one set can achieve 4-5 stages of flotation, has advantages of less occupied area.
Main Specification
Type
ZFM1
ZFM2
ZFM3
ZFM4
ZFM5
Throughout capacity(m3/h)
256
400
512
624
800
Layers
3-5
Consistency(%)
1.1±0.1
Production capacity(t/d)
 55-65
 85-100
110-130
130-160
 170-210
Ink consistency(%)
2-3
Type
ZFM6
ZFM7
ZFM8
ZFM9
ZFM10
Throughout capacity(m3/h)
976
1152
1344
1456
1600
Layers
3-5
Consistency(%)
1.1±0.1
Production capacity(t/d)
210-250
240-300
290-350
310-380
340-420
Ink consistency(%)
2-3
Capacities vary depending on feed size, feed rate, operating conditions, desired product output, characteristics of feed material, and equipment configuration
Download complete technical literature [PDF]