PZ Series Reject Separator
---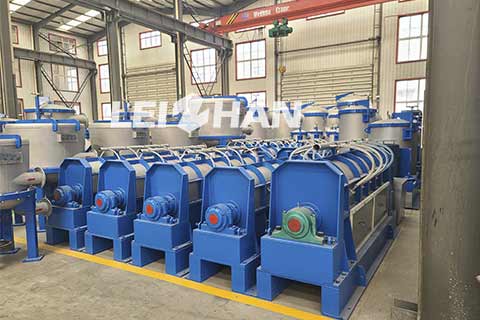 PZ Series Reject Separator combines the function of paper defibering and impurities separating.
Application& Features
PZ series deslagging machine is an ideal equipment used for waste paper pulp in the processing of the tail pulp system.
The slag discharge separator uses close type operation, avoiding the pulp liquid splashing, the effect of treatment is fine, reducing the lose of fiber, the expenses of deslagging are low. Above all, this series equipment is specialized in dealing with the tail pulp.
It can remove light impurities and disintegrate little pill in fiber, and keep the slitting plate unimpeded, so that the customer do not need to stop working for cleaning the screen frequently.
Fiber recovery is about 70%, slurry concentration is 1%-2%, deslagging concentration is 15%-20%, and it is more easy to operate and maintain compared to other tail pulp treatment equipment.
Main Specification
| | | |
| --- | --- | --- |
| Type | PZ2 | PZ3 |
| Product Capacity (t/d) | 30-60 | 60-90 |
| Motor Power (Kw) | 30-37 |    55 |
Capacities vary depending on feed size, feed rate, operating conditions, desired product output, characteristics of feed material, and equipment configuration
Download complete technical literature [PDF]