Waste Paper Recycling Lifting Machine
---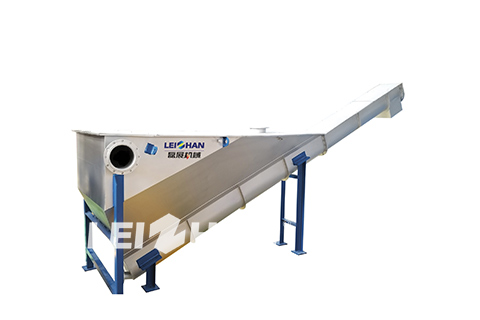 In such a severe situation of the epidemic, Lei Zhan will not stop work and production, remotely formulate equipment plans for customers, help customers debug and install equipment, and do their best to provide customers with a full range of services.
Waste paper reclycing slaging lifting machine mainly used for dealing with the heavy impurities discharged from high density cleaner and low density cleaner. Separate the staple, small stone and gravel, etc from water. Impurities precipitate in feed hopper, through intermal rotating helix deliver impurities to reject nozzle, and send them to impurity collect box.
Leizhan is a professional manufacturer of pulp&paper equipments, which engaged in research and development manufacturer and sale. Welcome email us for consulting our machine. Email: wastepapermachine@gmail.com.