LZ Series Heavy Impurity Cleaner
---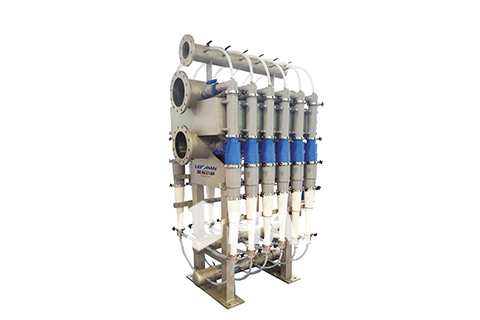 LZ series heavy impurities cleaner mainly used for removing heavy impurities like gravel, scrap iron, dust and large ink particles from different kind of pulp. The highest running consistency can reach 2%, reduce fiber loss, improve production capacity, decrease the needed seqments and numbers of cleaner.
LZ Series Heavy Impurity Cleaner Main Secification
Passing capacity of single equipment(l/min) : 450
Max operating temperature(°C): 70
Max operating pressure(Mpa): 0.4
Inlet consistency(%): ≤2%
Washing water flow: 20-60L/min
If you want to know more about heavy impurities cleaner, please email us at any time. Email address: wastepapermachine@gmail.com.