Low Density Cleaner In Paper Making Industry
---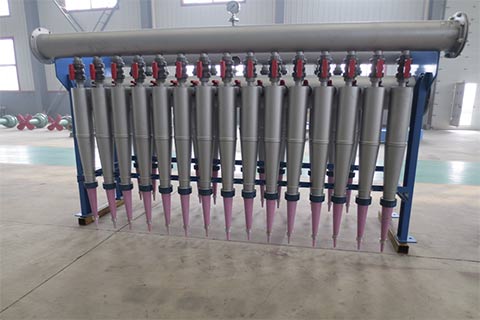 Low density cleaner is mainly used to remove gravel, foams, plastic from paper pulp in the paper making process. Adopts different deslagging ways: open and closed type impurity discharge to meet different working environment. Also, the bottom of cone adopts wear-resistant cermaics. It ensures the stable deslagging and long service life.
Main Features Of Low Density Cleaner
1. A stainless steel body, ceramic slag under the cone and mouth, long life;
2. Modular design, easy installation and maintenance;
3. Cleaner efficiency.
our low density cleaner adopts dicided design, the cleaners can be divided into 3-4 parts, which make it easier for disassembly, assembly and replace. If you want to know more about low density cleaner, please free to email us for further details. Email: wastepapermachine@gmail.com.