High Consistency Cleaner For Paper Mill
---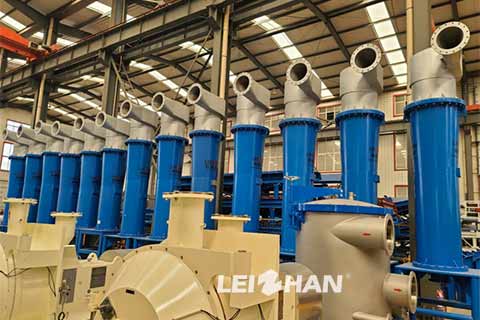 High consistency cleaner is a slag removal equipment of paper pulp. It is used to improve product's quality,grade, and purify. It is the ideal choice of the pulp, especially has better effect to purify waste pulp, waste paper recycling is indispensable key equipment, its use of fiber and the proportion of the impurities, and make the heavy impurities separated from the pulp, achieve the purpose of purifying pulp.
High Consistency Cleaner Structure
High consistency cleaner is equipped with input and output pipe,up cone, down cone, the recoil waterway, heavy impurity pot and so on. Automatic discharging mode is equipped with pneumatic valves, PLC control cabinet.
We are a professional manufacturer of pulp &paper equipments, which engaged inresearch and development, manufacture and sale. Any needs or question, welcome to contact with me: wastepapermachine@gmail.com.