Main Uses of D-type Hydropulper
---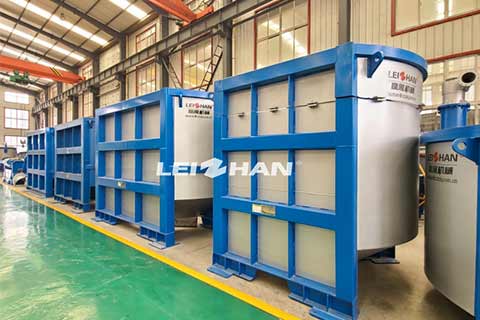 A D-type hydropulper is a machine used in the paper and pulp industry for slushing or breaking down various types of paper materials.
Main Uses of D-type Hydropulper
1. Recycling waste paper: The D-type hydropulper is commonly used to recycle waste paper and convert it into pulp, which can be used to make new paper products.
2. Pulp production: The machine is used to produce pulp from various types of raw materials, such as wood chips, straw, and bagasse.
3. Deinking: The D-type hydropulper is also used in the deinking process, where it breaks down printed and written paper into pulp, removing the ink and other contaminants.
4. Production of tissue paper, kraft paper, paper board, etc. : The machine is used in the production of  paper, where it pulps the raw materials before they are further processed into finished products.
Overall, the D-type hydropulper is an important machine in the paper and pulp industry, providing high pulping efficiency, low energy consumption, and easy operation. Its main uses include recycling waste paper, pulp production, deinking, and tissue paper production.
We produce D-type hydraulic pulpers with complete equipment and models, please feel free to consult.
Email: paperrecyclemachine@gmail.com