Energy-saving Hydrapurger For Waste Paper Pulping Line
---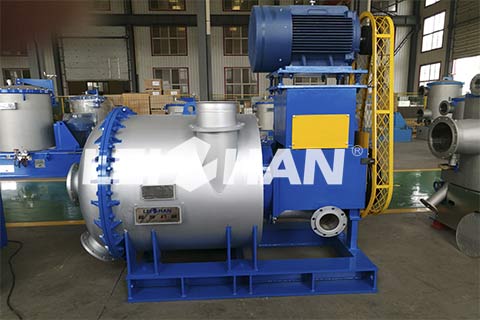 Waste papetr Hydrapurger mainly used for removing light and heavy impurities of waste paper pulp in the process of waste paper pulping line, which can be equipped with sediment well and drum screen. Waste paper Hydrapurger is behind sediment well,in pulper's pulping process, the slurry, which contains lots of light impurities, gathers to the sediment well and overflow into the impurity separator. With the effect of rotor, fine pulp enters next process from screen plate. Plenty of light impurities are conveyed to drum screen, in which the light impurities can be totally separated from slurry, and discharge the process.
Benefits of Waste Papetr Hydrapurger
1. The process of impurities removal convenient and reliable thanks to automatic control system.
2. Open front cover makes it easier to maintain.
3. Early remove impurities, reduce the pulper and following equipment burden.
In addition to Hydrapurger, Leizhan can offer other Impurity Separate Machine, such as Drum screen, Hydrapulper, cleaner,etc. Welcome email us for any need. Email: wastepapermachine@gmail.com.