Set Up A Kraft Paper Mill
---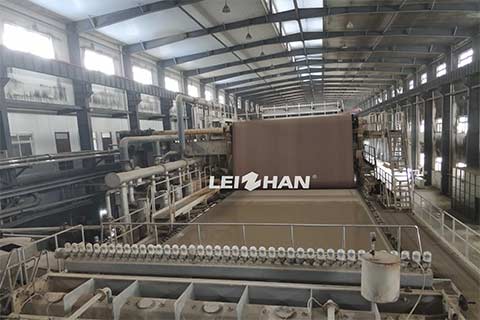 Recently, many papermaking friends have left a message inquiring about setting up a paper mill to produce kraft test liner paper. People trying to set up a paper mill need a lot of elements.
What do I need to know to set up a Kraft paper mill?
1. Paper budget:
Many paper makers want to set up a kraft paper mill, but once they start, they don't know how good their production capacity is. First, it's related to budget, more budget, bigger capacity, but setting up a new craft is a paper mill, we can test the small things first and expand the bigger ones. We can design the right proposal according to your needs.
2. Ingredients:
The various raw papers used by friends determine the quality of the equipment and final paper on the entire production line. If you tell us the quality of the paper you need, we can advise you to use the appropriate ingredients.
3. Production capacity:
We can supply machines for all craft paper mill projects at 45-750t/d and the actual capacity (small or large) is subject to change on demand.
4. Occupied land and required water:
This generally depends on the production capacity of kraft paper, and in the case of land a friend can choose an open space close to the water source for additional expansion.
Leizhan company has been in the paper mill industry for 40 years and has a dedicated team of engineers. Please feel free email us, if you need to set up kraft paper mills. Email: paperrecyclemachine@gmail.com