4600mm Corrugated Paper Making Machine
---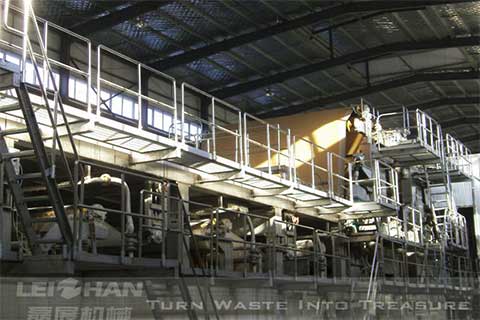 Corrugated Paper Making Machine mainly used for making high-strength corrugated base paper. The paper machine is mainly divided into the following parts: headbox, long wire section, press section, drying section and winding section.
Main Parts Of Corrugated Paper Making Machine
1. Headbox: air cushion headbox
2. Network Department: Single long network,
3. Press section: divided into one press and two presses.
4. Drying department: Φ1800 dryer, group drive,
5. Take-up department: pneumatic horizontal paper reel.
We can provide customers with one-stop service and provide customers with the most advanced equipment. Welcome email us for consulting our products. Email: wastepapermachine@gmail.com.