ZLS Series Heating Screw Conveyor
---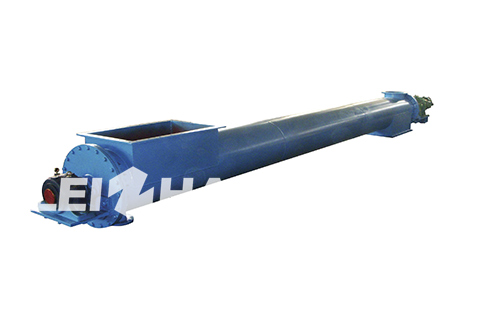 Application& Features
The slurry conveyor screw conveyor is used to convey the concentrated pulp into the high consistency mixer, at the same time heating the slurry and adding bleach solution.
Optimization of the spiral blade can ensure the high consistency pulp convey, while keep loose state, which is advantage to the pulp evenly heating.
Reasonable heating device row with special designed anti-push spiral blades can assure slurry uniform heating while save the steam consumption.
Frequency control can be easily adjusted to match with other capability of equipment.
Main Specification
Type
ZLS1
ZLS2
ZLS3
ZLS4
Diameter(mm)
Φ500
Φ600
Φ700
Φ800
Consistency(%)
32-35
Production Capacity(t/d)
30-70
80-120
147-170
180-230
Motor Power(kw)
7.5
15
22
30
Capacities vary depending on feed size, feed rate, operating conditions, desired product output, characteristics of feed material, and equipment configuration
Download complete technical literature [PDF]