Paper Pulp Chest Agitator Machine
---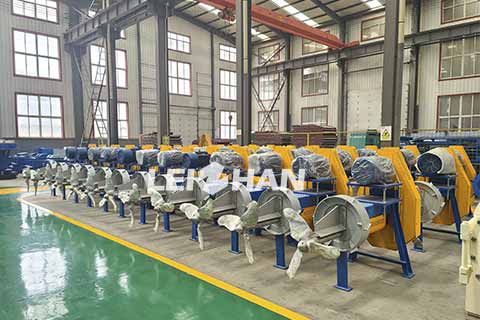 Application of JB series pulp chest agitator
The Leizhan JB Series Pulp Chest agitator can be used to efficiently stir and mix tanks on various fiber pulp and pulp pulp production lines in chests.
The JB series pulp chest agitator is an ideal paper pulp device due to its optimized propeller blades and adaptability to various chest shapes and sizes. Also, the JB series pulp chest agitator is flexible. The angle of the blade can be adjusted and the product can be applied to a wide motor range.
Advantages of JB Series Pulp Chest Agitator
Ensures effective agitation and uniform distribution of pulp components.
SS304 Stainless Steel Impeller
Low power consumption
The propeller is equipped with adjustable and replaceable blades.
The high-class blade design has a strong thrust.
In addition to The JB series pulp chest agitator, Leizhan also can supply many other paper pulp manufacturing machines to paper mills such as drum pulper, D type hydrapulper, middle consistency pressure screens and pulp pumps. Welcome feel free email us for quotation and further details. Email: wastepapermachine@gmail.com.