Sizing Machine
---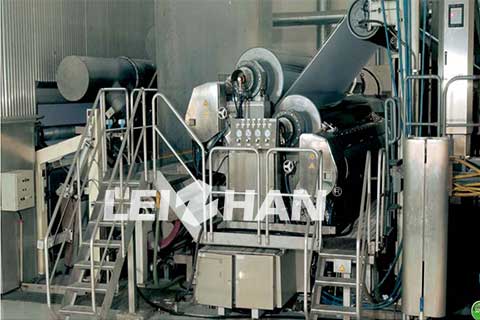 Structure
Sizing Machine mainly consists of roller, rack, backplane, adjustment device, transmission system, roller temperature control device, security device, lubricating device.The roller is made of Chilled Cast Iron alloys, whose work surface has high hardness, wear-resistance and durable life. Steam, cooling water and heat-conducting oil can pass into the roller's cavity, so that the working temperature can be adjusted in order to meet the technological requirements.
What's more, roll spacing can be adjusted both by manual or electric mode.
In addition, roller bearings' lubricating can adopt drier oil or dilute oil. It can be used for rubberizing and frictioning of textile material, rubberizing of wirecord fabric, sheet and counter plate(embossed) of rubber material, separation of fabric and film as well as joint of multi-layer laminate film.
Function
The purpose of Sizing Machine is to size to prevent liquid penetration, to obtain better surface properties and to improve the physical properties of paper (such as surface strength and resultant force), which is an effective means to improve the performance of base paper.
Main Specification
| | |
| --- | --- |
| Name | waste paper recycle sizing machine |
| Application | in OCC waste paper recycle line |
| Certification | ISO&BV |
| Voltage | 380v |
| Power(W) | up to each model |
| Dimmension(L*W*H) | up to each model |
| Weight | up to each model |