Paper Sizing Machine For Paper Machine
---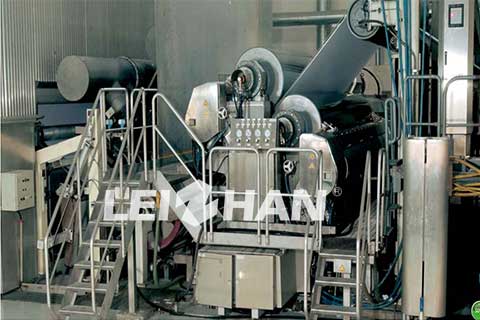 Paper sizing machine suitable for sizing the online surface of various papers and can change various physical indicators of the finished paper. It forms a complete set of unique technology in many aspects such as technical
formula, technological process, electrical control, glue preparation equipment, sizing machine, drying equipment,
drive control and auxiliary equipment.
Paper Sizing Machine Technical Specifications
Trimmed width: 4250mm
Basis weight: 125-450g/m²
Design speed: 450m/min
Operating speed: 400m/min
Gauge distance: 5200mm
Design line pressure: 80KN/m
Working line pressure: 40-60KN/m
Sizing amount: 4~6g/m2
We are a professional manufacturer of paper making and pulping equipment. We can offer a complete set of pulping line equipment, various kinds of paper making machine and paper machine spare parts. We have perfect after-sales service and technical support. Looking forward to your cooperation! Email Address: wastepapermachine@gmail.com.