Paper Machine Spare Parts Sizing Machine
---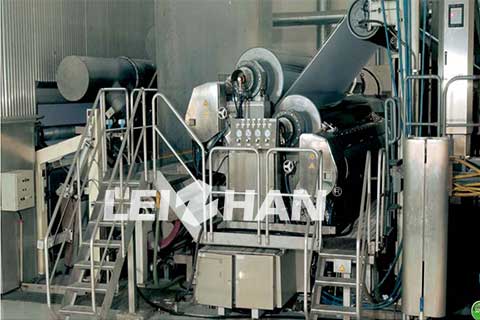 The sizing press machine used in the diagonal layout structure consists of a pair of horizontal sizing rollers arranged at an angle of 30 degrees and is pulled from the dryer paper into two groups. The sizing roller coats the surface of the wedge groove. Then when the page enters the sizing tank perpendicular to the centerline of the two rollers, it can be used as a double-sized reagent and the page can be changed to the dipping angle of the sizing tank. It can also be used as any single-sided sizing.
Main Technical Parameters
Product Name: Size press machine
Working line press: 60-80KN/M
Driven Type: motor drive
Way of Pressure: Pressurized tire
Machine type: paper processing machine
Function: High EfficiencyPaper and pulp industry
We are a professional manufacturer of paper making machine and paper pulping equipment. We can offer a complete set of pulping line equipment and all kinds of paper making machine and paper machine spare parts. If you have any need, please free to email us. Email address: wastepapermachine@gmail.com.