Cylinder Mould For Paper Making Machine
---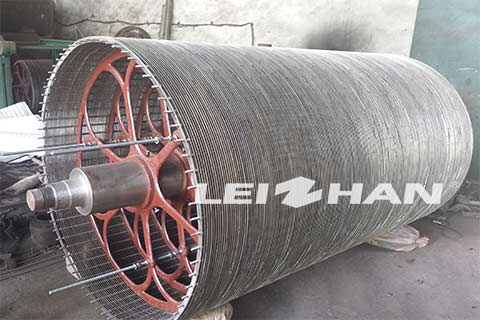 Cylinder mould is used in the forming section of paper making machines and thickener, our cylinder mould features in high speed, high strength, low power consumption, long life time for wire.
Cylinder Mould Main Character
Different Usage Type: paper making cylinder mould, concentrate cylinder mould.
Different Structure Type: common, air exhaust, vacuum.
Material Type: stainless steel
Specification Diameter(mm): 1000, 1250, 1500, 1800, 2000
Working Face Range: 1000-5000mm
Main Characteristics: improve water filter area and speed, increase the capacity.
With more than 40 years experience of manufacturing and saling, we have lots of customers from all over the world. We can offer a complete set of puling line equipment and all kinds of paper making machine machine for customer. Welcome email us for further details. Email address: wastepapermachine@gmail.com.