Waste Paper Pulp Vibrating Screen
---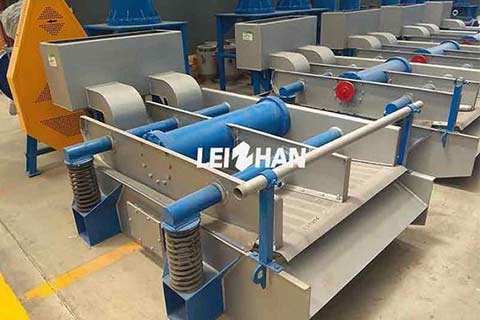 Vibrating screen is one of our company's best-selling products. Vibrating screen is mainly used to treat the tail slurry in the pulping line, and can also be used instead of the reject separator. We can also provide a complete set of pulping equipment.
Vivrating screen mainly used for screening and removing various impurities in pulp suspension, Specially designed air seal chamber makes self-cleaning ability of sieve plate very strong, which had advantages of perfect screening effect, stable running, low noise, easy maintenance,etc.
Leizhan is a preofessional manufacturer of paper&pulp making machine, which can supply a complete set of paper pulping line equipment, various kinds of paper making machine, paper machine spare parts,etc. Welcome come email us for any needs. Email: wastepapermachine@gmail.com.