ZG Series Drum Pulper
---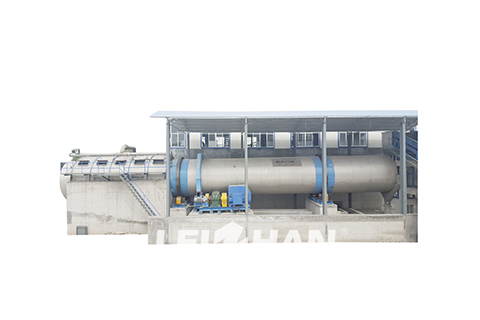 Drum type hydrapulper is mainly used in the paper making industry to breaking continuously and coarse screening of the waste paper material under the high consistency. It can maximum keep the physical property of the fiber.
Application & Feature
Mainly used for continuous gentle pulping and coarse screening of waste paper under high consistency. Drum pulper can continuous pulp and preliminary screen, simple process.
It can gently pulp under 14%-18% high consistency to uttermost maintain the physical property of fiber.
Low damage to impurities and high efficiency of deslagging, which reduce the following equipment burden.
Low energy consumption, reduce running cost, improve the competitiveness for per ton pulp.
Long pulping residence time, sufficient fiber relief, low rate fine fiber loss.
Few quick-wear parts, continuous pulping, low maintenance cost.
Main Specification
Type
ZG2500
ZG2750
ZG3000
ZG3250
Drum Diameter (mm)
Φ2500
Φ2750
Φ3000
Φ3250
Processing Capacity(t/d)
70-120
140-200
200-300
240-400
Work capacity(%)
14-18
Motor  power(Kw)
132-160
160-200
280-315
315-400
Type
ZG3500
ZG3750
ZG4000
ZG4250
Drum Diameter (mm)
Φ3500
Φ3750
Φ4000
Φ4250
Processing Capacity(t/d)
400-600
550-800
750-1000
1000-1400
Work capacity(%)
14-18
Motor  power(Kw)
560-630
630-800
800-1000
1000-1400
Capacities vary depending on feed size, feed rate, operating conditions, desired product output, characteristics of feed material, and equipment configuration
Download complete technical literature [PDF]