OCC Pulping Line Drum Pulper
---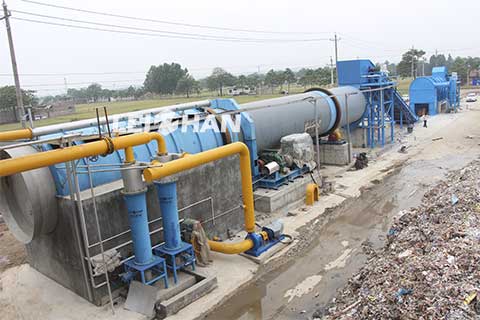 Drum pulper is used after the chain conveyor, and is mainly used for continuous gentle pulping and coarse screening of waste paper under high consistency in packaging paper, corrugated paper and kraft paper production lines. Drum pulper is mainly divided into feed hopper, pre- soaking part, pulping part, screening part.
Advantages of drum pulper:
1. One drum can replace the entire continuous disintegration system, with less equipment and low energy consumption
2. The rotating drum is continuous automatic slag discharge, high efficiency and low manpower consumption
3. Gentle disintegration to protect fibers; and can effectively separate large pieces of impurities, reducing the burden on subsequent equipment
4. The drum basically has no wearing parts, and the subsequent maintenance cost is low
Leizhan can offer the full set of OCC pulping line equipment, welcome email us for further details. Email address: wastepapermachine@gmail.com.