Chain Conveyor Price For Waste Paper Recycling
---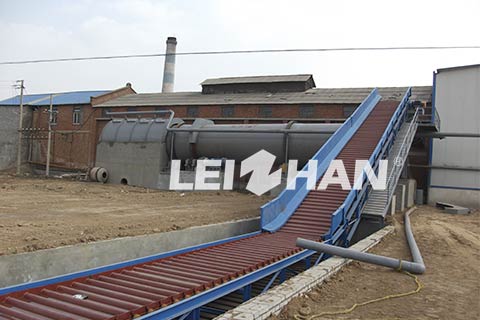 Chain conveyor mainly used for conveying various kinds of pulp board, waste paper in bulk and in bundle which can be horizontal conveyor or inclined conveyor. It is the best choice of waste paper and pulp board conveying equipment. Here are features about chain conveyor.
Main Features About Drag Slat Chain Conveyor
1. Trough plate punch forming which high strength and excellent in crushing effect.
2. Chain board adopts closed design to prevent material leaking.
3. Two rows of chain adopt long axis to prevent chain running deviation.
4. Chain wheel adopts cast steel to improve wear-resistant.
Waste paper chain conveyor has advantages of large capacity, low motor power, less wear, reliable operation and high efficiency, etc. We can also provide spare parts on the chain plate machine, please feel free to inquire. Email:  wastepapermachine@gmail.com.