Wet Dehydration of Paper Machine
---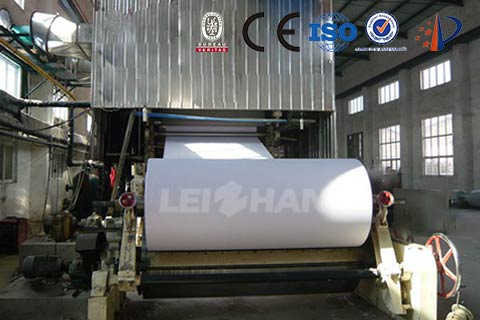 The performance of wet dehydration and paper machine operation is very important to improve the running condition of the paper machine. The strength of the sheet increases with the dryness. It is difficult to run in the wet part with low dry strength and poor strength. It improves the running performance of the paper basically.
Dehydration Mechanism of Wet Part
In the wet part is dehydrated and dried by mechanical method, the Ministry is dehydration application of evaporation, relative cost from 1 tons of paper for forming: Press: drying section =10:12:78; thus papermaking workers must strive to improve the dehydration efficiency of wet end efficiency especially pressing section to reduce evaporation load in the drying section. At the same time, the transverse dehydration should be uniform.
The process of paper is dehydration curing, formation of network in the wire section, using only the vacuum couch roll sheet with the highest dry degree reached 18~23%, in the water within the range of most of the free water has been removed to make further dehydration by pressing sheet structure of internal water pressure to complete the compression to dehydration. In the process of squeezing, the volume of paper space is reduced after the moisture in the paper is extruded, and there is a certain degree of fiber compression in the place where fibers and fibers are in contact. The pressure exerted helps to make the moisture content evenly distributed in the entire paper.
Email: wastepapermachine@gmail.com
Leizhan is a professional manufacturer of pulping & paper making equipments. If you are interested in any of our products, please feel free to contact us for further details.