The Rotor Of D Type Hydrapulper
---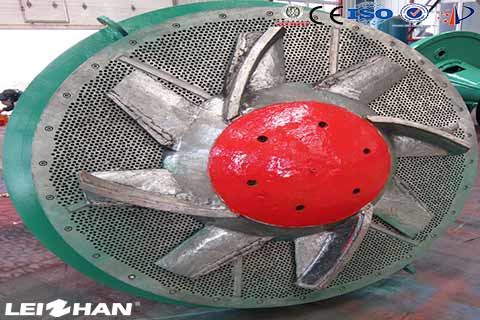 Traditional Hydrapulper brings a kind of unimpeded rotational flow, paper pulp moves to the central rotor following helix track from inlet. D Type Hydrapulper changes the flow, between the rotor and paper pulp contact faster, and the frequency is higher. Thus It can cut down the time from putting in pulp to pulping and process, and it can also improve production capacity under the condition of not improving power and volume.
Structure Of The Rotor Of D Type Hydrapulper
Pulper cutter: Stainless steel material, corrosion resistance
Screen plate: Stainless steel, wear resistance, long service life
Blade: 304 stainless steel material, corrosion resistance, wear resistance
Triangular: European standard belt, the best quality, high efficiency.
Email: wastepapermachine@gmail.com
Leizhan is a professional manufacturer of pulping & paper making equipments. If you are interested in any of our products, please feel free to contact us for further details.