Inflow Pressure Screen Of Pulping Screening Equipment
---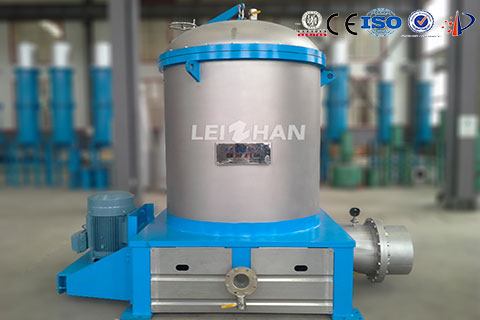 Inflow pressure screen of pulping screening equipment is mainly used for fine screening before paper machine. It is widely used in the fine screening of wood pulp, straw pulp and waste paper pulp. It mainly used for kraft and corrugated paper making line.
Inflow pressure screen generally equipped with inflow type screen drum, the motor is small so that it's more energy-saving. The component configuration of inflow pressure screen is the same with the M.C. pressure screen.
Basic Parameter Of Inflow Pressure Screen Of Pulping Screening Equipment
Concentration of Input Pulp(%): 0.4-0.8
Screen Area (m²): 0.6-7
Screen Hole of Production Capacity(t/d): 30-900
Screen Slot of Production Capacity(t/d): 25-600
Pressure of Inflow Pulp(Mpa): 0.1-4
Motor Power (kw): 7.5-110
Features Inflow Pressure Screen Of Pulping Screening Equipment
1. Small moter power , high production capacity, energy saving.
2. Inflow structure, low pulse, good effect of homogenate.
3. Automatic oil injection device, seal water detection alarm device ensure the safe running of equipment and reduce maintenance.
4. Advanced structure, sturdy and durable, convenient disassembly and assembly, simple operation, less malfunctions for continuous working, low maintenance cost.
Email: wastepapermachine@gmail.com
Leizhan is a manufacturer with more than 38 years' experience on paper industry and we provides many pulp and paper machine in China and we exported to Egypt, Russia, UAE, Nigeria, Vietnam, Bangladesh and many other places. Welcome to contact us for more details.