Double Disc Refiner For Paper Pulp
---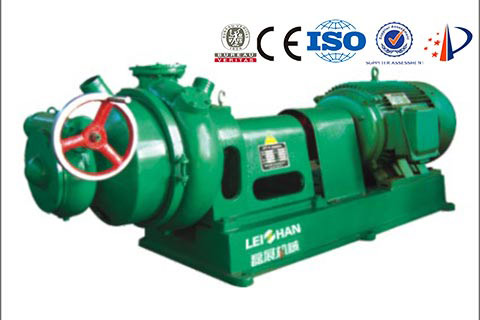 Double disc refiner for paper pulp is a continuous beating equipment for pulping making. It has the advantages of compact structure, less land, high efficiency, low power consumption, strong adaptability, simple operation, flexible adjustment and convenient maintenance.
Double disc refiner for paper pulp is suitable various raw materials like wood pulp, chemical pulp, mechanical pulp and waste paper pulp.
Double disc refiner for paper pulp consists of worm gear, abrasive disk and floating brake disc spline. The whole machine body is made of stainless steel, which is not only well-looked, but also anti-corrosion.
Double disc refiner for paper pulp is the ideal continuous beating equipment. According to the requirements of beating process, one or more sets can be connected in series or in parallel.
Main Specification Of Double Disc Refiner For Paper Pulp
Diameter of Disc(mm): 380 or 450
Production Capacity(t/d): 6-20 or 8-60
Concentration of Input Pulp(%): 2-5 or 3.5
Pressure of Input Pulp(Mpa): 0.1-0.2 or 0.15-0.2
Motor Power(Kw): 37-55 or 75-90-110
With the different disc diameter, the double disc refiner for paper pulp production capacity is not the same. Generally, the disc diameter longer, the production capacity larger.
Email: wastepapermachine@gmail.com
Leizhan is a professional manufacturer of pulp and paper equipments, provides kinds of pulping and paper machine. If you want to know more detail, welcome to consult us.