Disc Thickener in Waste Paper Recycling Production Line
---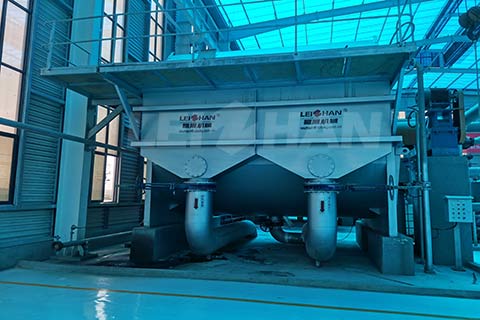 The disc thickener is mainly used for washing and thickening low consistncy pulp. The disc thickener does not need to be installed on a higher floor but to install a water leg pipe, which can replace the traditional gravity rotary screen thickener.
Main Advantage of The Disc Thickener
1.Compact structure, little space for assembly.
2.The fan-shaped plate is welded and manufactured by stainless steel, which has the characteristics of corrosion resistance.
3.Compared with the rotary screen thickener, the filter area is larger and the concentration of the released filtrate is lower.
4.Disk installation and removal is more convenient.
Leizhan is a pulp and paper machine manufacturer that has cooperated with paper mills all over the world for many years. If you need it, please email me for details. Email address: paperrecyclemachine@gmail.com