3800mm Corrugated Paper Machine Project
---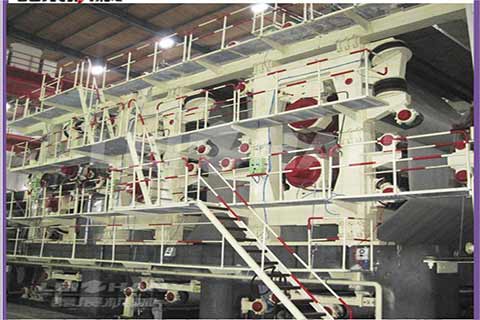 This corrugated paper machine is a 3800mm multi-wire multi-cylinder paper machine, which is used to produce corrugated paper with a quantitative range of 100-350g/㎡. The equipment configuration of this corrugated paper machine can reach the predetermined production capacity, and the performance requirements of the corrugated paper machine are mainly considered.
The Performance Guarantee of This 3800mm Corrugated Paper Machine
Sizing requirements: The shelf life of the rubber surface is determined by the half-year shelf life of normal production, and the quality assurance regulations of the sizing factory are attached.
Bearing requirements: Oude bearing products.
All auxiliary motors in the wet part are waterproof motors.
The complete supply of rollers includes roller bodies, shafts, bearings, bearing shells, etc.
Leizhan can design a mature, reliable, economical and reasonable paper machine solution for customers according to their requirements. Please email me for details. Email address: paperrecyclemachine@gmail.com