Staniless Steel Wire Cylinder Mould For Paper Making
---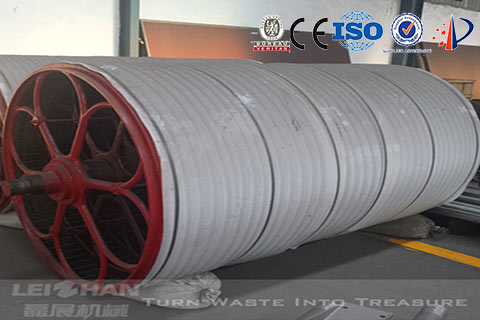 Staniless steel wire cylinder mould is one of the forming devices of paper making machine and thickener, cylinder mould have features of high speed, high strength, low power consumption, long life time for wire. It can improve water filter area and speed, and increase the capacity.
Main Character Of Staniless Steel Wire Cylinder Mould For Paper Making
Different Usage Type: paper making cylinder mould, concentrate cylinder mould.
Different Structure Type: common, air exhaust, vacuum.
Different Material Type: stainless steel
Specification Diameter(mm): 1000, 1250, 1500, 1800, 2000
Working Face Range: 1000-5000mm
Email: wastepapermachine@gmail.com
Leizhan is a professional manufacturer of pulping & paper making equipments. If you are interested in any of our products, please feel free to contact us for further details.