Pulp Making Equipment For Kraft Paper Machine
---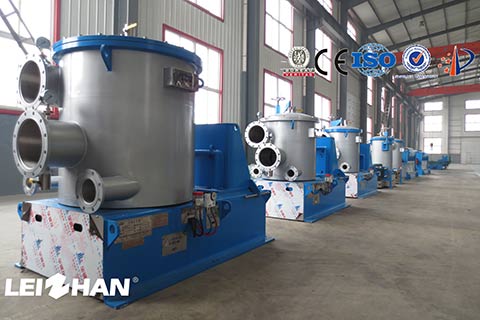 The raw materials are LOCC, wood pulp, etc.
Pulper For Kraft Paper Machine
Pulper mainly used for pulping and screening impurities of waste paper.
Drum Pulper
D Type Hydrapulper
H.C. Hydrapulper
M.C. Hydrapulper
Vertical Hydrapulper
Cleaner For Kraft Paper Machine
Cleaner mainly applied to remove heavy impurities in paper pulp.
High Density Cleaner
Low Density Cleaner
Screen For Kraft Paper Machine
Screen mainly used for coarse and fine screening of various waster paper pulp.
M.C. Pressure Screen
Inflow Pressure Screen
Impurity Separator
Reject Separator
Because the quality of the LOCC is very short, pressure screen used to separate the impurities from the fibers, which protects the fibers and reduces energy consumption.
Using the refining machine to cut the fiber again, while also cutting off the light impurities in the slurry, it is difficult to take it out of the slurry.
At the same production rate, the pressue screen is more efficient than the fiber separator, and the motor is smaller.
Email: wastepapermachine@gmail.com
Leizhan is a professional manufacturer of pulping & paper making equipments. If you are interested in any of our products, please feel free to contact us for further details.