Light Impurity Separator in Waste Paper Recycling Line
---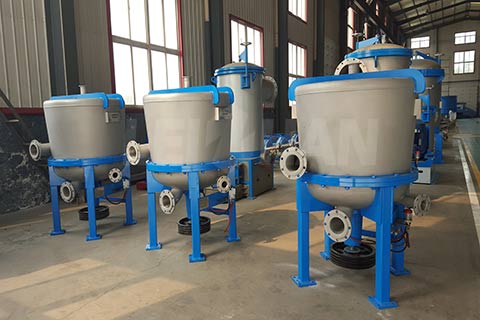 The light impurity separator is mainly used for processing the light impurity and tailing in the coarse screening process after the coarse screening. The light impurity separator has advanced structure and has many advantages.
Structural Features of This Light Impurity Separator
1.The screening machine is equipped with PLC pneumatic valves, which can control automatic slag discharge.
2.The part in contact with the pulp is made of 304 stainless steel, which can prolong the service life of the equipment.
3.There is a cutter disc rotor inside the screening machine, which can play the role of secondary screening.
4.The automatic oil injection device is imported from South Korea, the automatic water injection device is imported from Finland, and the NSK bearings from Japan are equipped with advanced products.
In order to ensure the quality of paper and pulp making machine , all pulp and paper making machine of Leizhan adopt advanced configurations at home and abroad. Welcome to email me for more machine details. Email address: paperrecyclemachine@gmail.com