High Grade Chain Conveyor Using For Paper Making
---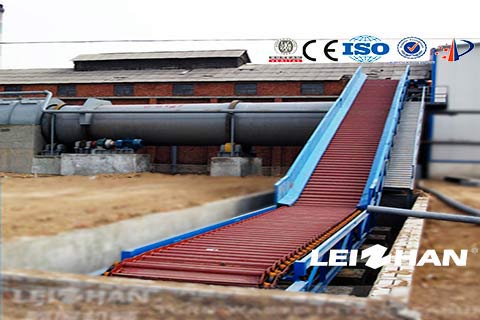 High grade chain conveyor using for paper making is a common used conveying equipment in paper pulping industry. Chain conveyor mainly used for conveying various kinds of pulp board, waste paper to drum pulper or hydrapulper to make paper.
High grade chain conveyor using for paper making has reasonable structure and uses chain to drive the movement of the trough plate to transport materials. It has the advantages of large conveying capacity, low power consumption, low wear and reliable work. It is used by many paper mills and has good effect.
Features Of High Grade Chain Conveyor Using For Paper Making
1. The groove plate is stamped and formed at one time with high strength and impact resistance.
2. Conveyor chain plate adopts a closed design to prevent leakage.
3. Double-row roller traction chain, hollow roller shaft.
4. Two rows of chains are connected by a long shaft to prevent the chain plates from running off.
5. The baffle plate is V-shaped design to improve the material throughput.
6. Orbital operation, stable walking, reliable, low friction, low power consumption.
Email: wastepapermachine@gmail.com
Leizhan is a professional manufacturer of pulping & paper making equipments. If you are interested in any of our products, please feel free to contact us for further details.