Double Disc Refiner in Waste Paper Pecycling Production Line
---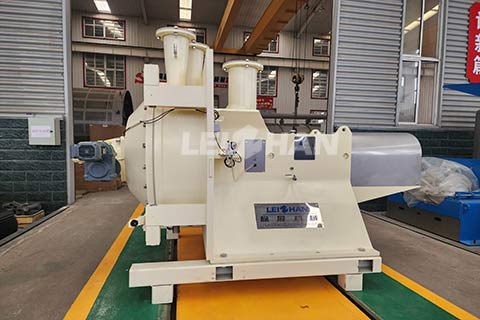 Leizhan's newly launched double disc refiner is pulping machine that many paper mills believe can provide the production efficiency and quality of pulping production line. The following are the main advantages of this double disc refiner.
Main Configuration Advantages of Double Disc Refiner
1. The automatic knife advance and retract device can be driven by the reducer to adjust the intermediate gap.
2. The grinding disc is removable and you can open it to replace the grinding disc by yourself.
3. Equipped with German IFM sensor and Japanese NSK oil-immersed bearing.
Leizhan's double disc refiner has complete specifications and can be applied to the output requirements of various pulping production lines. Welcome to contact me with your requirements for double disc refiner. Email address: paperrecyclemachine@gmail.com