Bleaching For Deinking Pulp
---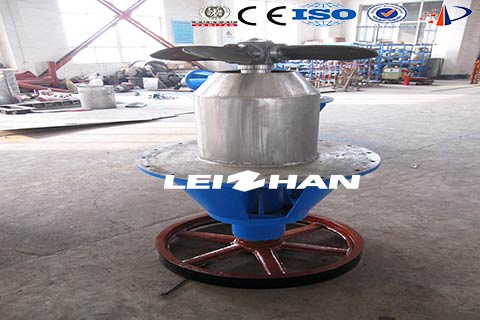 Bleaching for deinking pulp remove colored substance or alter the coloring material from chemical pulp to increase its brightness and cleanliness, without deleterious effect on the physical and chemical properties of the pulp.
The principal pulp bleaching agents are chlorine, chlorine dioxide, hypochlorite, peroxide, chlorite, oxygen and ozone.
Main Specification Of Bleaching For Deinking Pulp
Nominal Volume(m3): 50-150
Pulp Consistency(%): 28-32
Bleaching Temperature(℃): 60-70
Bleaching Time(min): 60-90
Production Capacity(t/d): 50-260
Motor Power(kw): 37×2
Features Of Bleaching For Deinking Pulp
1. Cone structure of tower reduce the possibility of stock bridging.
2. Special inner structure ensures pulp fall uniformly, which unifies pulp falling time and bleaching time.
3. At the bottom dilution function achieve high consistency bleaching, low consistency conveying. It makes the process of stock preparation simpler.
Basic Equipment In Pulp Bleaching Section
Pulp Washing And Thickening: Vacuum stock washer, washing drum, pulp thickener, etc
Pulp Conveying Equipment: Pulp pump, screw conveyor, etc
Pulp Bleaching Equipment: Pulp bleaching tower
Email: wastepapermachine@gmail.com
Leizhan is a professional manufacturer of pulping & paper making equipments. If you are interested in any of our products, please feel free to contact us for further details.