Pulping Machinery Shipped to Changxing Paper Mill
---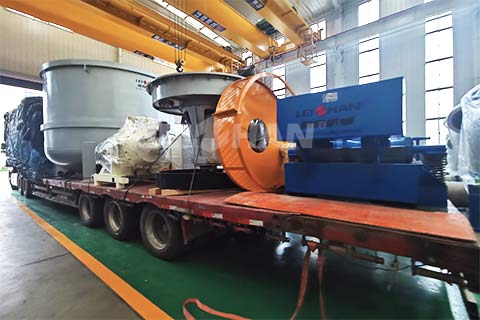 The high consistency hydrapulper, vibrating screen and double disc refiner shipped this time are suitable pulping machines designed by Leizhan's engineers according to the actual needs of the customer's paper mill. Below is information about these pulping machines.
Introduction of Pulping Machine Ordered by Customer
High Consistency Hydrapulper: It is mainly used in the deinking system of cultural paper and toilet paper in paper mills to separate waste paper and ink in a high consistency.
vibrating screen: It is mainly used to screen and remove heavy impurities in pulp. It can be used as coarse screen in the pulping system or in the paper machine.
Double Disc Refiner:Mainly used for pulping to improve pulp beating level to meet the needs of paper mills.
These pulping machines have now all been shipped to customer paper mills, and Leizhan looks forward to providing advanced pulping and paper making machines to more paper mills. Feel free to contact me for details. Email address: paperrecyclemachine@gmail.com