Philippine Drum Bale Breaker system Delivery Site
---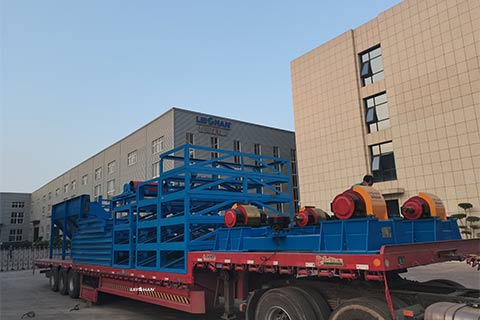 The Philippine customer started the new 600TD project and purchased the drum bale breaker system equipment from Leizhan. The equipment ordered are: drum pulper, bale breaker, chain conveyor, agitator, etc.
Order Equipment Application: 
Chain conveyor: mainly used for conveying various kinds of pulp board, waste paper in bulk and in bundle.
Bale breaker: mainly used for waste paper bales breaking and selecting.
Drum pulper: mainly used for continuous gentle pulping and coarse screening of waste paper under high consistency.
Agitator: mainly used to stir pulp cyclically in chest to maintain the pulp liquid in suspending condition.
Leizhan is a professional manufacturer of paper and pulp making machine, can provide the full set of paper production line machine ,welcome email me for price. Email: paperrecyclemachine@gmail.com