Iran 150TPD Corrugated Paper Project
---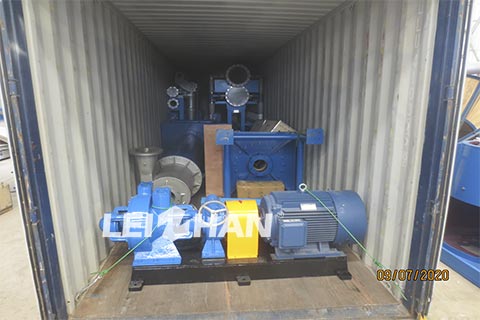 In recent years, Leizhan Equipment has been well received by Iranian customers, and Leizhan has successfully signed contracts with many Iranian customers. Under the influence of the introduction of the regular customers and the reputation of the product quality, another Iranian customer successfully signed with Leizhan. The new full-line pulping equipment for the 150T/D corrugated paper project was provided by Leizhan. The equipment ordered includes chain conveyor, drum pulper, high consistency cleaner, low consistency cleaner, middle consistency pressure screen, inflow pressure screen, reject separator,etc.
Delivery Equipment Application InCorrugated Paper Production Line
Chain Conveyor: Mainly used for conveying various kinds of pulp board, waste paper in bulk and in bundle which can be horizontal conveyor or inclined conveyor.
Reject Separator: Mainly used for fiber relief and impurities separa
High Consistency Cleaner: Mainly ute for tailing in the coarse screen system for waste paper pulp. sed for
removing all kinds of heavy impurities in paper pulp, like staples, stones, glasses,etc.
Drum Pulper: Mainly used for continuous gentle pulping and coarse screening of waste paper under high consistency.
Middle Consistency Pressure Screen: Mainly used for coarse and fine screening of various waste paper pulp.
We can offer the full waste paper pulping line equipment and all kinds of paper making machine. Welcome email us for consulting our products at anytime. Email address: wastepapermachine@gmail.com.