Hebei Household Paper Project Delivery Site
---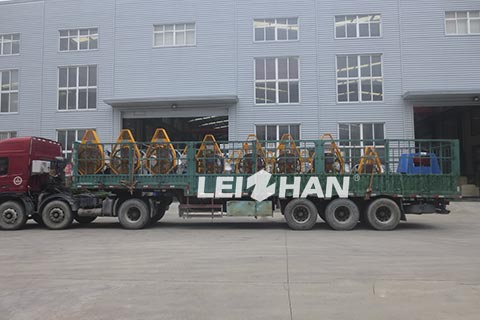 Leizhan is a professional paper and pulp machinery company. Hebei customers have been partners of Leizhan for many years. The complete set of pulping equipment is provided by Lei Zhan. As the market changes, a new batch of pulping equipment has been added to the new tissue paper project and the contract is again signed. The newly ordered equipment includes chain conveyor, pulper, refiner, agitator,etc. The equipment delivered ordered refiner, pulper drive, agitator, etc.
Delivery Equipment Application In Household Paper Production Line
Chain conveyor: Mainly used for conveying various kinds of pulp board, waste paper in bulk and in bundle which can be horizontal conveyor or inclined conveyor.
Agitator: Mainly used for stir pulp cyclically in chest to maintain the pulp liquid in suspending condition.
Refiner: Mainly used for beating and improving the beating degree of pulp to satify the papermaking demand.
We are a professional manufacturer of paper making machine and paper pulping equipment, which can offer the full paper pulping line equipment and all kinds of paper making machine. Welcome email me for further details. Email address: wastepapermachine@gmail.com.