Customized Inflow Pressure Screen Delivery Site
---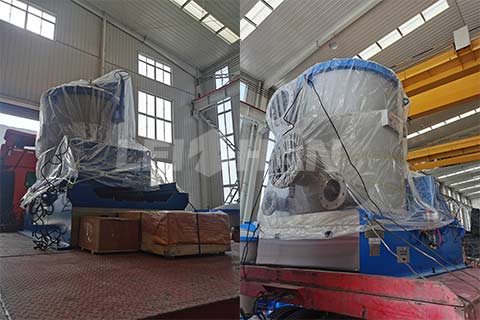 The inflow pressure screen shipped this time is suitable pulping machine designed by Leizhan's designers according to the customer's needs. The inflow pressure screen designed by Leizhan has complete specifications and can be adapted to the production needs of various paper mills.
Details of Inflow Pressure Screen
1.The pulp outlet has gasket-less matching flange and the inner wall is polished to achieve seamless connection of the flow system and no pulp hanging.
2.Low power consumption, energy saving and high efficiency, low maintenance cost.
3.It has advanced structure and advanced configuration, and all components adopt advanced accessories from home and abroad.
The inflow pressure screen customized by this customer has now been shipped. Leizhan looks forward to providing pulp and paper making machines to more paper mills. Welcome to contact me for detailed information. Email address: paperrecyclemachine@gmail.com