Shanxi 150,000 Tons Per Year Yarn Tube Paper Project
---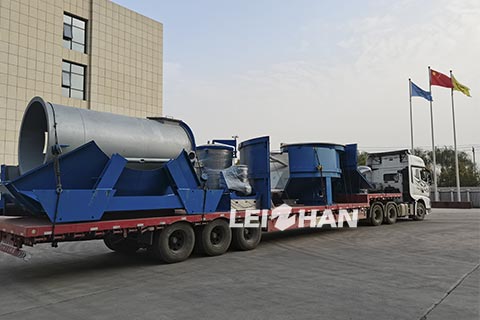 Shanxi customers are newly launching a yarn tube paper project with an annual output of 150,000 tons. After fully understanding the Lei Zhan company, a full set of pulping equipment is signed for Lei Zhan. The equipment ordered mainly includes: chain conveyor, D-type pulper, drum screen, high consistency cleaner, middle consistency pressure screen, inflow pressure screen,etc.
Delivery Equipment Application In Yarn Tube Paper Production Line 
1. Grapple: Directly grab huge amount of light impurities from the pulper's barrel, reduce deslagging time, greatly improve the pulper working effiency.
2. Middle consistency pressure screen:  Mainly used for coarse and fine screening of various waste paper pulp.
Leizhan is a professional manufactuer of paper pulping equipment, which supply the full set of paper pulping line equipment, various kinds of paper making machine, paper machine spare parts,etc. Welcome email us for any needs. Email: wastepapermachine@gmail.com.