Pulp Making machine Shipped to Customers in Philippine
---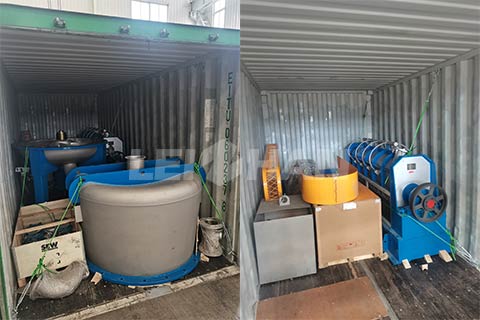 This time, the Philippine customer customized light impurity separator and reject separator at Leizhan. This customer has customized pulping and paper making machines at Leizhan many times, and this time they still gave priority to Leizhan's pulping and paper making machine as their new pulping machine.
Details of Pulping Machine Ordered
Light impurity separator: mainly handles light slag and tailing in the coarse screening process. The screening effect is good.
Reject separator: It is mainly used in the waste paper pulp coarse screening system to defibrate and separate impurities from the tail pulp. Advanced design and easy to operate.
All the pulping machines of the pulping production line provided by Leizhan to customers are suitable pulping machines developed by Leizhan's engineers through many experiments. Welcome to contact me about the pulp and paper making machine you need. Email address: paperrecyclemachine@gmail.com