Drum Pulper To Henan Customer
---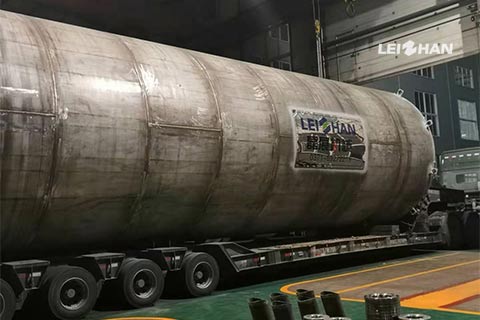 Henan customers have been partners of Lei Zhan Company for many years. For this new online pulping project, the drum pulper is the first choice for Lei Zhan, and the contract has been successfully signed. The equipment ordered are: dry-waste paper pulper, agitator, chain conveyor, bale breaker, drum pulper, etc.
Delivery equipment: drum pulper
Drum pulper is mainly used for continuous gentle pulping and coarse screening of waste paper under high consistency, can continuous pulp and preliminary screen, simplify process.
Leizhan is a professional manufacturer of paper and pulp equipments, can offer you a full set of paper pulping equipment, various kinds of paper making machine, paper machine spare parts,etc. Welcome email us for any needs. Email: wastepapermachine@gmail.com.