Delivery Site of Double Disc Refiner Ordered by Customer
---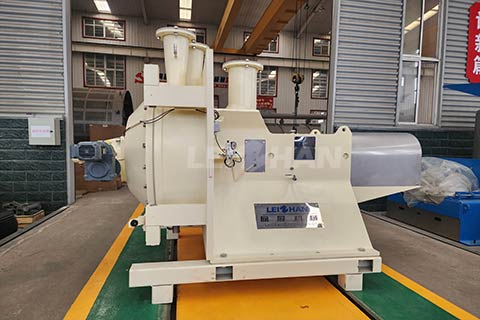 This time, Hebei customer ordered the double disc refiner at Leizhan for their pulping production line. The double disc refiner is equipped with advanced facilities and is the main product of Leizhan, the following is the main information of the double disc refiner.
Main Advantage of Double Disc Refiner
1.It is suitable for various raw materials, and the tooth refiner plates can be replaced according to different raw materials.
2.Leizhan can provide customers with wearing parts such as the tooth refiner plates.
3.A constant power system is adopted to ensure a stable beating effect.
Leizhan has shipped the double disc refiner and supporting accessories to customers, and Leizhan looks forward to cooperating with more customers. Email address: paperrecyclemachine@gmail.com