Customized Waste Paper Recycling Machine Shipped
---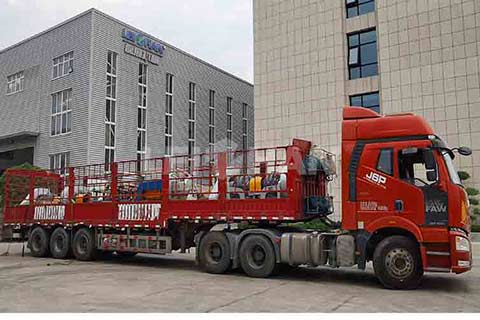 The agitator and broken pulper ordered by this customer from Leizhan are both Leizhan's best-selling pulping machines. The agitator and broken pulper are both pulping machines that meet the requirements selected by Leizhan's professional engineers based on the customer's requirements.
Details of Agitator and Broken Pulper Ordered
Agitator: It is mainly used for circulating stirring of the pulp tank to keep the pulp in a suspended state and ensure that the pulp is evenly distributed on the components of the paper.
Broken Pulper: It mainly handles paper breakage generated by various paper machines in pressing, calendering, winding and other positions.
In addition to providing customers with high-quality pulping machines, Leizhan's after-sales service has also been recognized by many paper mills. Leizhan will send professional engineers to assist customers in installing and using pulping machines. Welcome to contact me for details. Email address: paperrecyclemachine@gmail.com