Overfeed Rewinder Used in Paper Production Line
---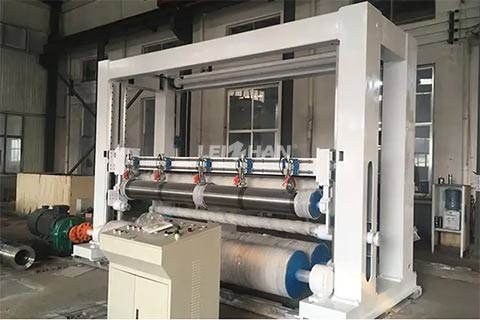 The overfeed rewinder provided by Leizhan has advanced technology and excellent design, can meet various rewinding needs, and is fast, efficient and stable. In addition, the overfeed rewinder has stability and reliability, ensuring smooth operation of the equipment at all times, thereby avoiding losses caused by project shutdowns.
Features of Leizhan's overfeed rewinder
Production capacity: The production speed needs to be able to meet your production requirements.
Stability and reliability: Excellent stability and reliability to ensure that there are no failures or downtime during the production process.
Paper quality: It can rewind high-quality web paper, including flatness, tension control, etc. to ensure that the quality of the finished paper meets your standards.
Ease of operation: Easy to operate and maintain to improve your production efficiency and reduce repair and maintenance costs.
Leizhan can also provide complete after sales services for paper mills, and can also customize paper making and pulping machines of different specifications to meet the production needs of paper mills. Welcome to contact me to learn about Leizhan's pulp and paper machines. Email address: paperrecyclemachine@gmail.com