High Density Cleaner in Waste Paper Recycling Machine
---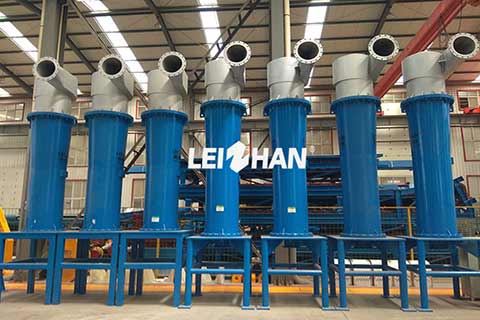 This high density cleaner is mainly used to remove heavy slag in the pulp, such as staples, stones, glass, etc. The high density cleaner has advanced configuration, good material quality and good slag removal effect.
Introduction to Configuration of This High Density Cleaner
1. Equipped with a back flush water device and a PLC pneumatic valve, and the time can be set.
2. The parts in contact with the pulp are made of stainless steel and ceramic liner.
All of Leizhan's pulp and paper machines are the most suitable equipment designed by Leizhan's designers according to the needs of paper mills. Welcome to contact me for more machine details. Email address: paperrecyclemachine@gmail.com