Chain Conveyor in Waste Paper Recycling Production Line
---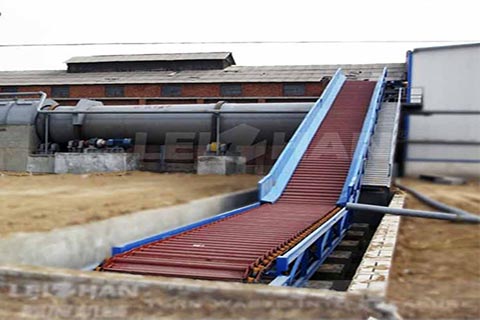 The chain conveyor provided by Leizhan for paper mills can be divided into three categories: ejector type, raceway type and horizontal section type. Compared with others, this chain conveyor has the characteristics of low motor power and low wear. The following are the main advantages of this chain conveyor.
Main Information of Chain Conveyor
1.There are various types, and chain conveyors for different uses can be recommended to customers according to their different needs.
2.The groove plate is stamped and formed in one step, which is strong and durable and can extend the service life of the machine.
3.The running speed is adjustable and can be weighed.
Leizhan can also provide the paper mill with wearing parts of the chain conveyor such as chain conveyors and sprockets. Welcome to contact me for more details on paper and pulping machines. Email address: paperrecyclemachine@gmail.com