Operation Site of Control Cabinet in Paper Makig Line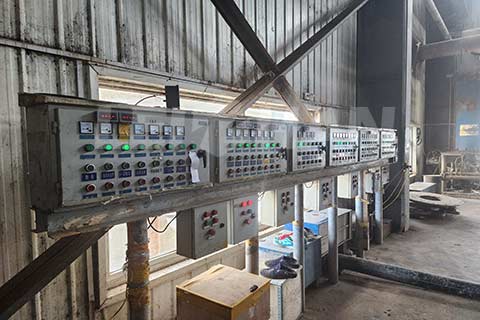 The customer ordered Control Cabinet from Leizhan, and it has been installed and used now. The customer fully affirmed the role of the Control Cabinet in the paper making line, and at the same time, praised our paper pulping equipment.
Function of the Control Cabinet
1.The efficiency and reliability of the pulp and paper process can be improved.
2.It can monitor the operating status of equipment in real time, detect and predict faults, and take repair and maintenance measures in time to reduce downtime and production losses.
3.Through the functions of paper tension control and speed adjustment, the paper quality and production efficiency are guaranteed.
Leizhan can provide a complete set of pulp and paper equipment for paper mills. If you have a plan to set up a paper production line, please contact us to talk about the equipment details. Email address: paperrecyclemachine@gmail.com